We are your Pet Travel Specialists
We Focus on Professionalism
Freightage Express Delivery Services makes moving your pet a breeze, whatever your pet transportation needs! We can provide a wide variety of services locally in Tucson and Phoenix, as well as nationwide & worldwide. TransPet Express  started locally in Illinios, Chicago and has grown to a national and overseas pet travel agency. We are proud of our pet travel safety record. No pet has ever been injured or lost in all of thousands of pet relocations.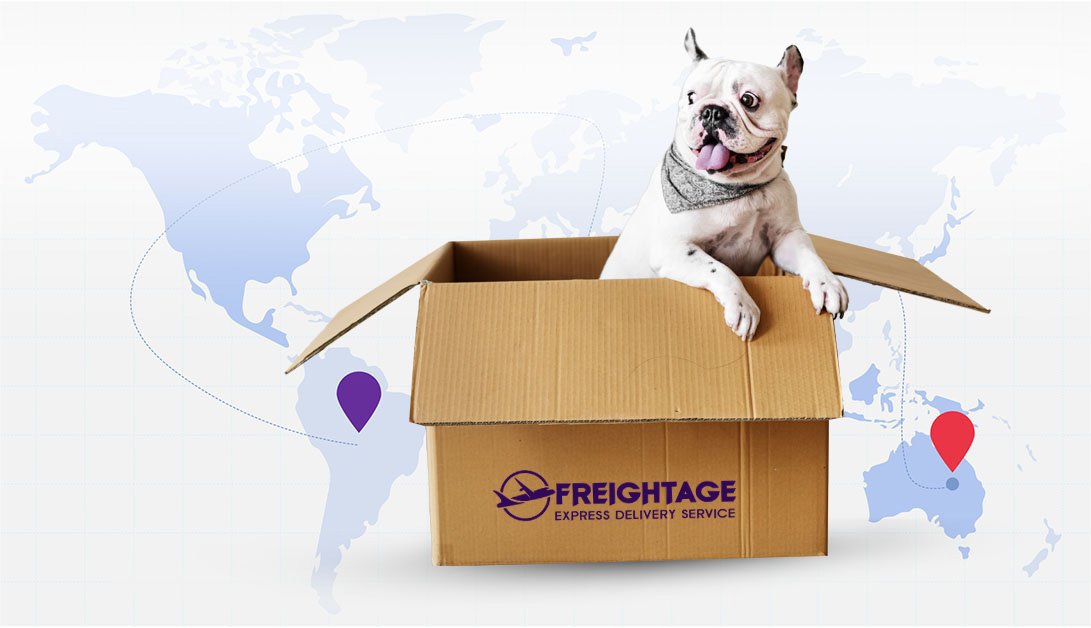 Freightage Express Delivery Services, our goal is peace of mind and convenience for a safe, prompt, and comfortable journey for your pet. We help achieve a stress-free experience for you both by providing helpful tips and knowledge based on our experience and expertise. We are registered with the USDA as an Intermediate Handler (registration 86-H-026). We comply with all rules and regulations of the Animal Welfare Act, which is a federal law protecting animals in transit.
Your pet's safety and well-being is of the greatest concern and is key to our success. We will work with you to arrange the most direct travel route, with the best pet travel programs, to maximize comfort during your pet's travel.
We are happy you are considering our pet travel services and look forward to assisting you with the difficult process of pet shipping. We are here to ease your mind and spirit, and let your pet's relocation be as comfortable as possible.
We Are More Than A Pet Relocation Agency
Freightage Express Delivery Services offers Pet Relocation/Moving Services, including:
Customized Pet Move Consultation from start to finish.
Professional Pet Pickup and Delivery – We can provide or arrange to pick up and deliver your departing or arriving pet, including door-to-door service nationwide to and from the airport, veterinarian, home or kennel (not available in all areas, for an extra charge).
Flight Arrangements – Your Pet Relocation specialist will arrange the most direct flight possible to minimize the in-transit time for your pet.
Long-Distance Ground Transportation
Compliance with all Animal Welfare Act Regulations.
Compliance with all TSA-mandated security measures.
Assist you in obtaining travel carrier of appropriate size, and instructions on how to professionally prepare the pet carrier to ensure a safe and comfortable flight for your pet.
Instructions for acclimation for your pet's safe travel without the use of sedation!
Acquire Health Certificate and Letter of Acclimation.
Ensuring that vaccinations, including rabies, are up-to-date.
Work one on one with your vet to ensure proper documentation preparation.
Supply & review all required documents for international travel.
Research and complete the requirements of destination country (if shipping internationally) including documentation, quarantines, etc.
Contact the airline for any additional requirements.
Determine proper arrival and departure procedures and documentation.
Assist with all logistics and timing offlight/vet/transport/paperwork.